Waste management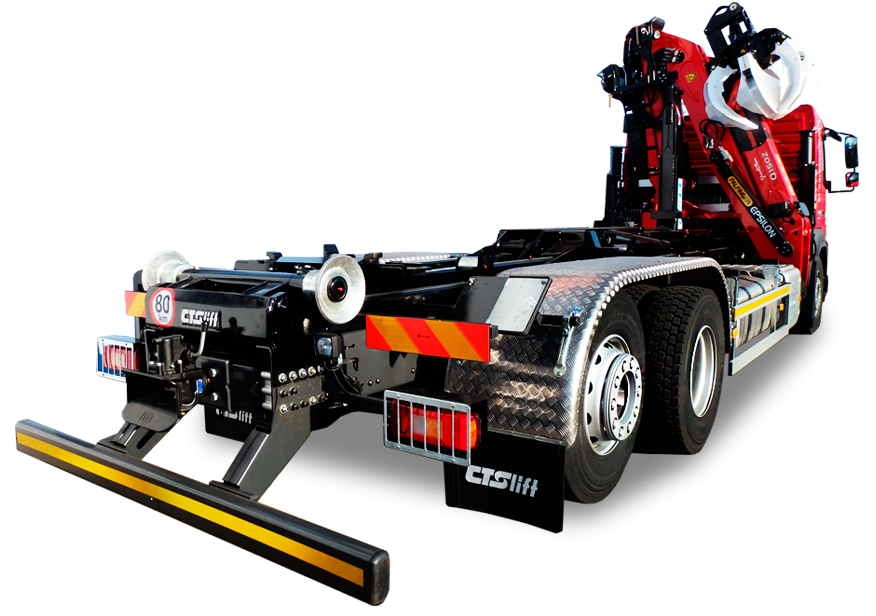 1
Efficient transport
Several lorries with fixed body can be replaced with just a single vehicle - lift and several containers.
2
Maximum mechanisms
Over 250 variants of CTSlift mechanisms; solution for any lorry brand, weight, axle base or container length.
3
Tailor-made bodies
Well proven combination of CTSlift mechanisms and CTScontainer containers and hydraulic cranes or other partner manufacturers' bodies.
4
Reliability & Endurance
Tested by years and well proven by drivers in various conditions of municipal waste management and transport.
Waste management products
Container systems CTSlift/CTScontainer are used by companies dealing with the transport or processing of municipal or metal waste.
Those industries usually use lift, hydraulic crane with sorted waste collector tipping adapter or polyp grab crane. Among the most frequently used types of containers are tank and bulk container. Popular are also containers with side or rear dustbin tipper. Frequently used is combination of lift and sliding bogie container semitrailer. One lift is thus able to serve tens of containers.