NATO Armed Forces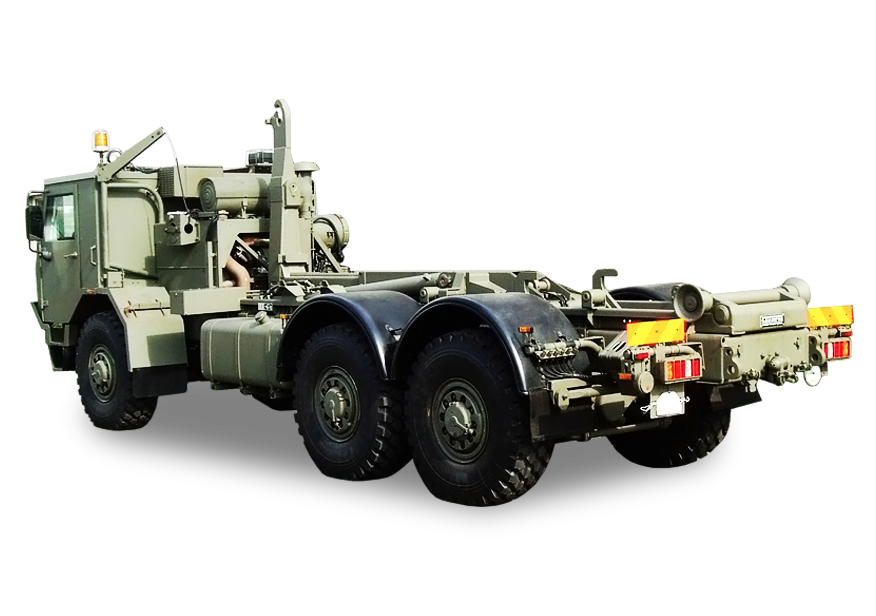 1
Products used in the Czech Republic Army
Special CTSlift mechanisms and FLATRACK transport platforms for over 15 years in the Czech Republic Army's armaments.
2
FLATRACK platforms
Special types of transport platforms featuring extreme strength; tested up to double overload.
3
Reliability & Endurance
Tested by years and well proven by drivers in the conditions of NATO armed forces.
4
Efficient transport
Several lorries with fixed body can be replaced with just a single vehicle - lift and several containers.
Products for NATO Armed Forces
Transport platforms FLATRACK 20' in M, Mx and T variants are within the logistic security armed forces system designed for transport of material, or of serviceable, potentially damaged wheeled and tracked military vehicles. The dimensions and weight of transported material and technology must allow loading and transport on transport platform on condition of safe anchorage, observing the effective weight of the transport platform, loading the vehicle axles and the allowed total dimensions of the vehicle. All transport platforms FLATRACK 20' comply with the German standard DIN 30722-1 and STANAG 2413 MH.
Special military lifts are in the logistic security and support of armed forces system designed for loading, transport and unloading of containers to the standards DIN 30 722-1,2 and STANAG 2413-MH. For the purposes of transport on board of aircraft C-130, special adaptation of CTSlift lifts is available. The solution enables tipping of the hook to the side, and moving the vehicle to the cargo compartment of the aircraft.