Agriculture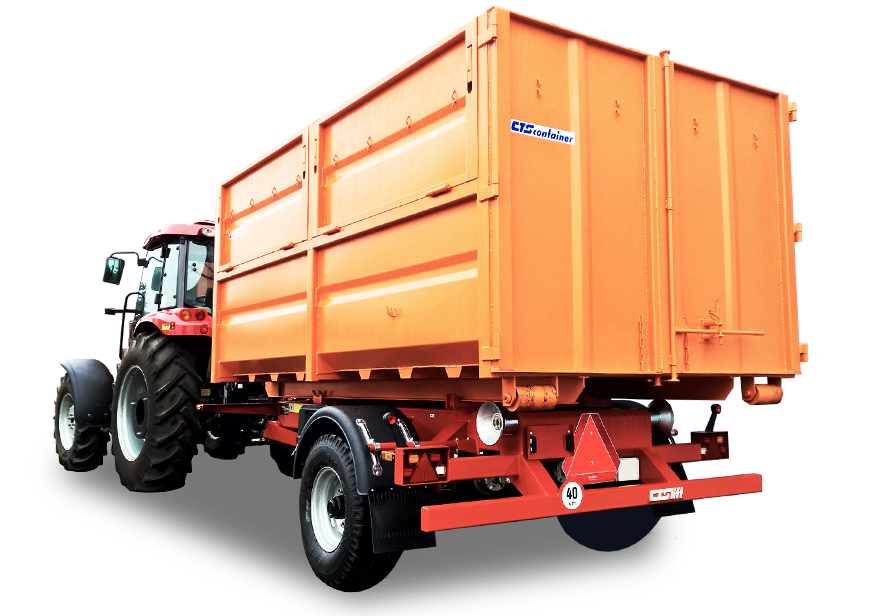 1
Design & Quality
CTStrailer tractor trailers bet competitors by design, workmanship and quality of services provided.
2
Technical parameters
CTS trailer exceed in low weight and low chassis structure that enables loading the container under small angle.
3
Chassis frame
Well tested CTSlift hook mechanisms are integrated directly in the common chassis frame.
4
Efficient transport
Several trailers with fixed body can be replaced with just a single trailer - CTStrailer lift and several containers.
Products for agriculture
Tractor trailers – use of CTStrailer lifts is mostly made in agriculture and forestry management.
CTStrailer tractor trailers represent an operationally versatile solution. They allow use of tractor even beyond the season when it is otherwise less used.
Among the most frequently used types of containers are tank container, bulk container, tanker or storage container for municipal waste. Often also containers equipped with hydraulic crane loader, or containers with side or rear dustbin tipper are used.
One CTStrailer tractor trailer is thus able to serve even tens of containers.